View our new featured products here. We evolve constantly to provide the industry with the very best, most innovative solutions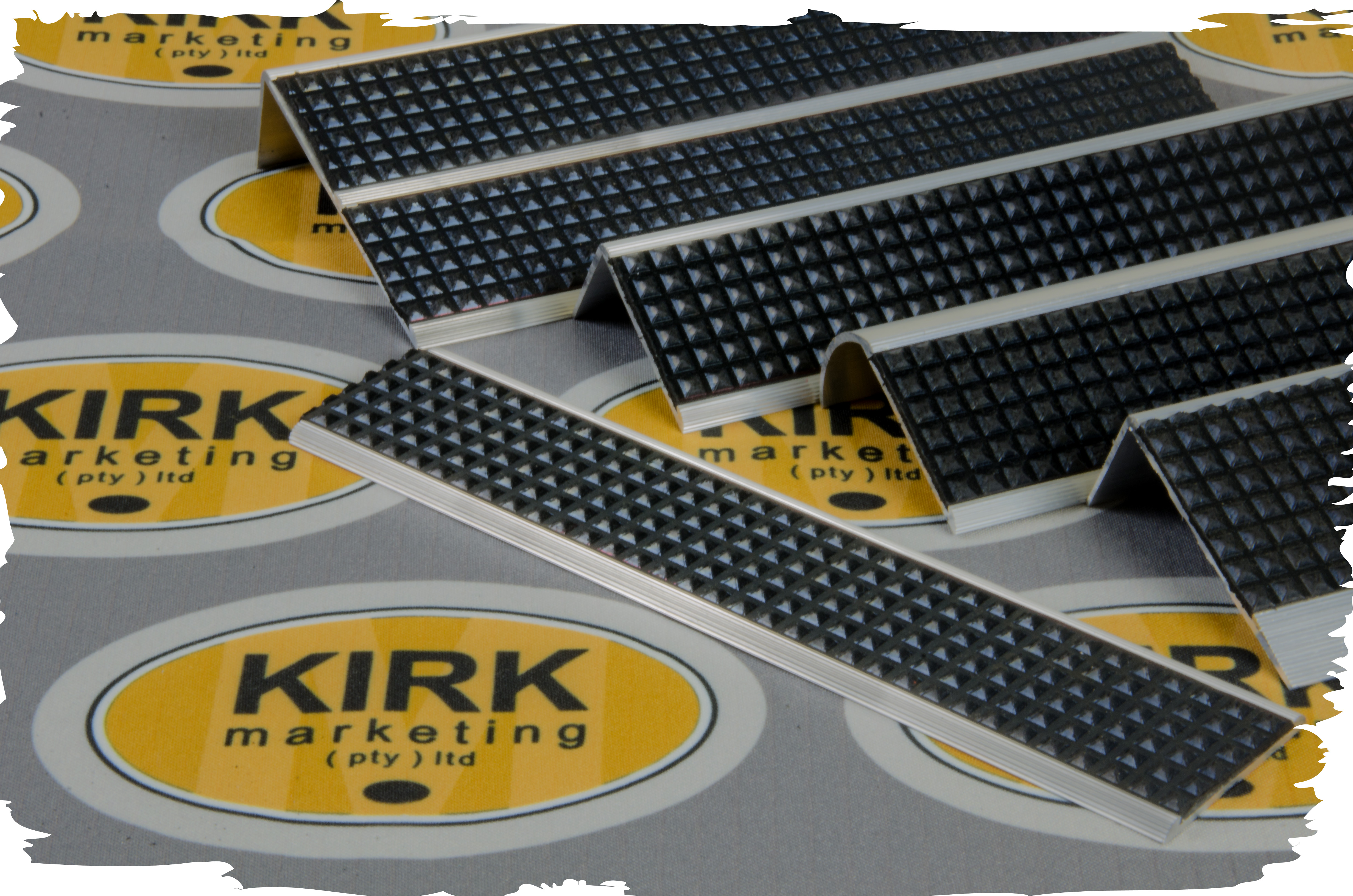 New Diamond Rubber Infill
New Diamond Rubber Infill adds value to the M•Trim range of retro-fit stair nosing. The Diamond Rubber stair nosing is perfectly suited to internal and external use in all weather applications. Being self-adhesive, there is no need for glue on site and the infill is very easily fitted into the recesses of the various nosing bases. The infill can also be installed as an Anti-Slip Strip as long as the substrate is perfectly dry and no moisture can penetrate through evaporation. The infill will conform to slightly uneven surfaces through pressure being applied during fitting. Being rubber, keep all strong acid based cleaners away from the infill as this can cause damage.
This exciting new range is available through our network of retailers throughout South Africa and Africa. Allow Kirk Marketing to assist you with technical information and specifications and we will facilitate the purchase through a retailer.
"Kirk Marketing is dedicated to be the industry leader through commitment to our products, clients and staff with integrity and without compromise."
Kirk strives to have the "floor and wall final solution."
Tile Trims

Carpet Trims

Laminate Trims

Vinyl Trims

Stair Nosing's

Formable Trims

Movement Joints

Structural Movement Joints

and more…
Tile Sealants

Tile Cleaners

Tile Strippers

Tiling Tools

Manual Tile Cutters

Electric Tile Cutters

Diamond Blades

Diamond Drill Bits

Grout Removers and more…
Tile Trims and Tiling accessories Supplier to the Flooring Industry
Suppliers to the flooring industry with a superior range of products, product expertise and branches throughout the region. Kirk prides itself on its extensive experience and knowledge gained through 17 years in the industry.